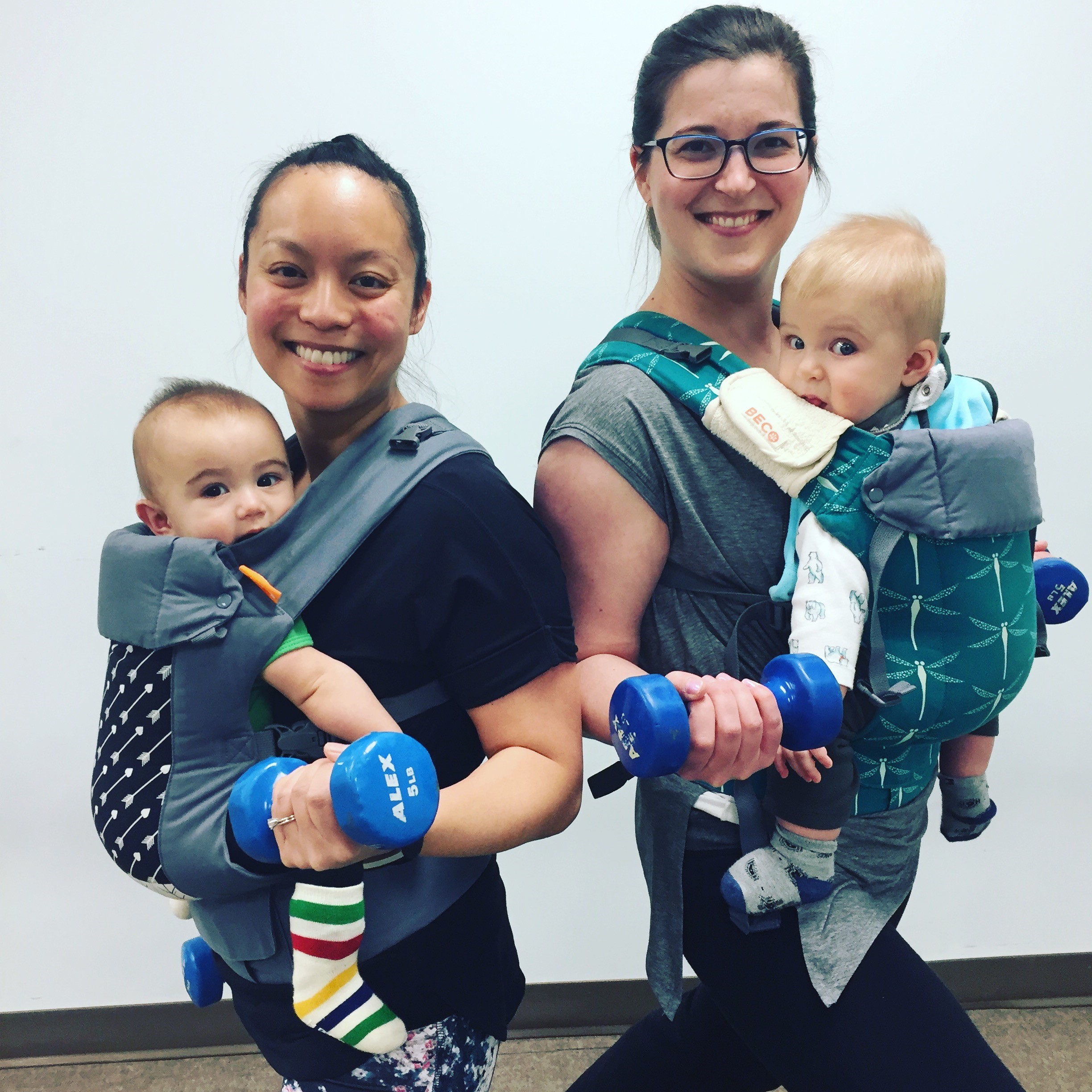 Do you and baby love to move? Boogie down to our Babywearing Dance class and get a workout while having fun. Our welcoming easy-going environment allows you to meet other parents and babies and enjoy the benefits of postnatal exercise. Experience more energy, less aches and pains, stronger muscles for parenting, lowered risk of postpartum depression and more.  Fit Together Babywearing Dance includes strength and cardio dance segments, all with baby in the carrier, plus fun baby rhymes, core and stretching at the end.  
All fitness levels are welcome. This class is recommended for parents with babies 4 months and up, including MOBILE babies. Fit Together instructors are certified pre/ postnatal fitness specialists. Bring a soft structured carrier or similar. 
Online postnatal intake form must be completed before your first class.
View Schedule