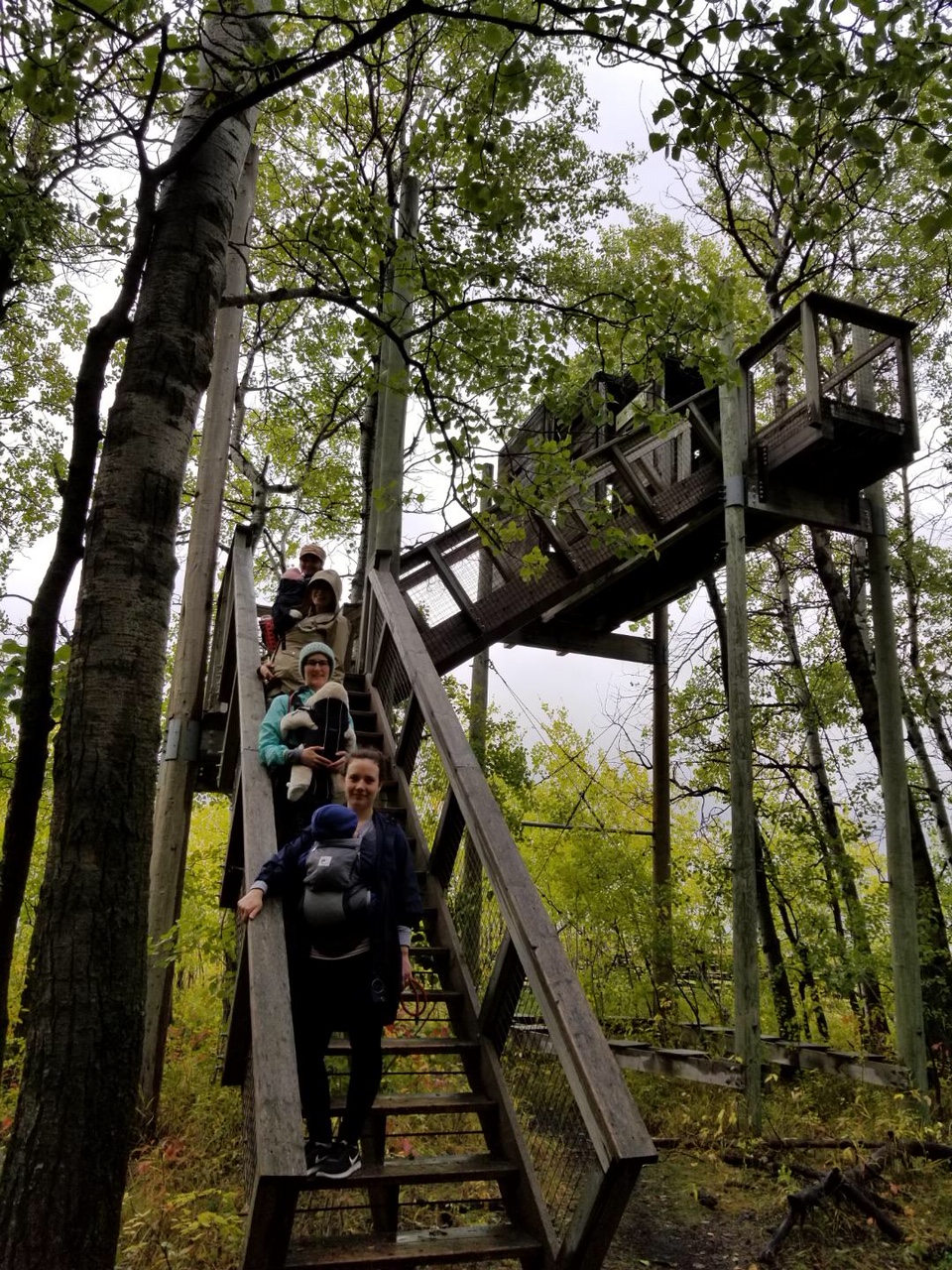 Join us for a baby-wearing workout in the great outdoors! Our welcoming easy-going environment allows you to meet other parents and babies and enjoy the benefits of postnatal exercise. Benefit from fresh air, increased energy, improved posture, less aches and pains and a stronger core.  Babywearing Fitness Hike class combines trail walking and strength training while wearing baby in your baby carrier. Postnatal specific core work, flexibility and fun baby rhymes are done with baby by your side on your mat.   
All fitness levels are welcome. This class is recommended for parents with babies 4 months and up, including MOBILE babies. Fit Together instructors are certified pre/postnatal fitness specialists. Bring a soft structured carrier or similar. 
Online postnatal intake form must be completed before your first class.  
This special program runs in spring and fall. Check out the schedule for the next dates
View Schedule