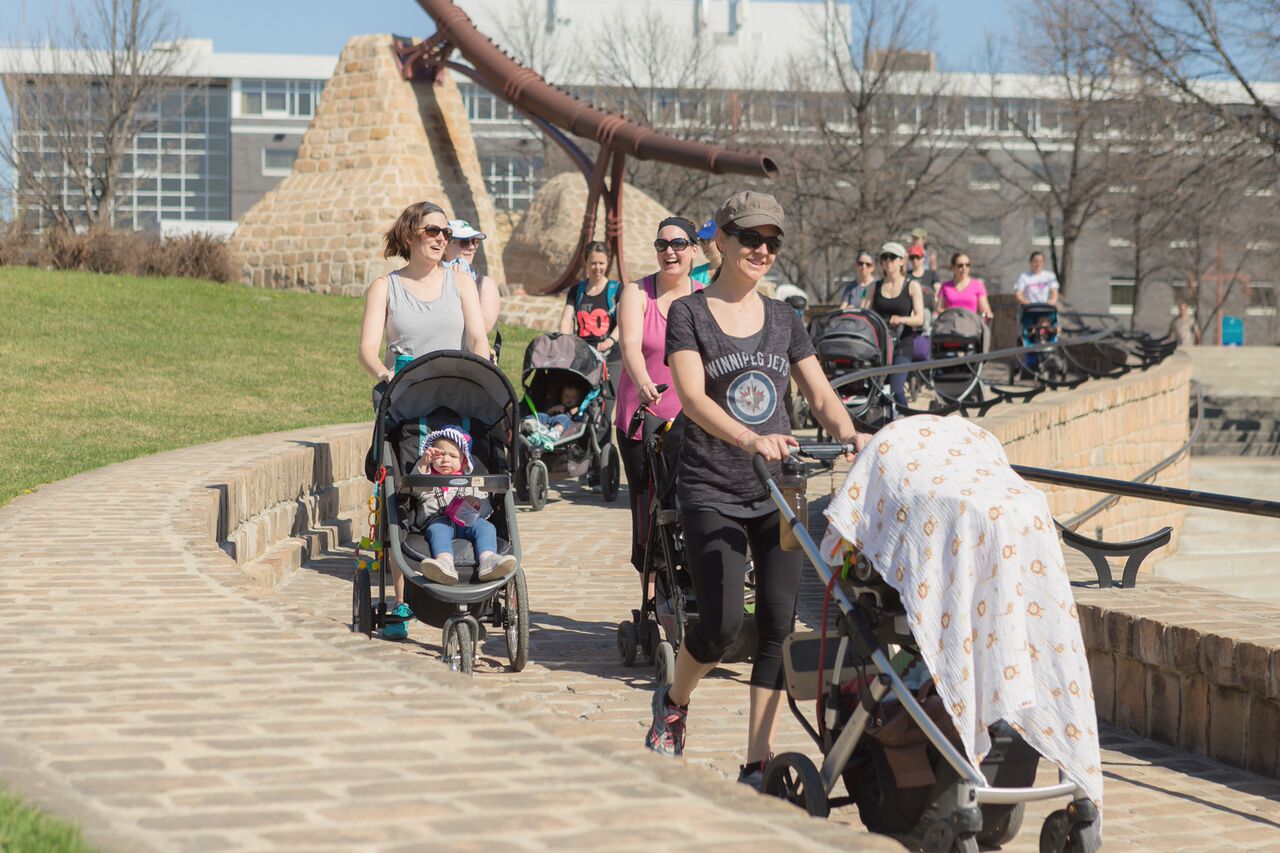 Get a full-body workout with baby in the fresh air with our Stroller Fitness class. Our welcoming easy-going environment allows you to tend to your baby, meet other parents and babies and enjoy the benefits of postnatal exercise. Experience more energy, less aches and pains, stronger muscles for parenting, lowered risk of postpartum depression and more. Stroller Fitness class is a mobile class with cardio, strength, core and stretching segments, plus fun baby rhymes at the end.   
All fitness levels and trimesters are welcome. Postnatal participants should be 4+ weeks postpartum (6 weeks for caesareans).  Open to all ages of stroller-aged babies and tots including MOBILE babies, multiples or mixed age siblings. Mobile babies & tots should remain in their strollers/carriers/arms until core work.  All instructors are certified pre/postnatal fitness specialists.  
Online postnatal intake form must be completed before your first class 
This program runs outdoors May- October. Bring a yoga mat and a long resistance band. 
View Schedule